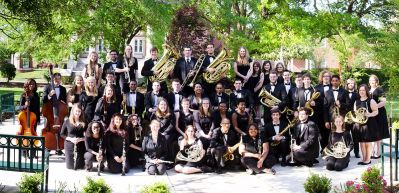 The Symphonic Winds explores and performs the highest quality music available for wind band throughout the year.
Emphasis is placed on the understanding and enjoyment of important composers of the twentieth century, although all periods of music are performed.
This ensemble performs several times throughout each semester, including three major concerts on campus, a short tour each semester, and various state and community events. There are two rehearsals each week throughout the Fall Semester and three throughout the Spring.